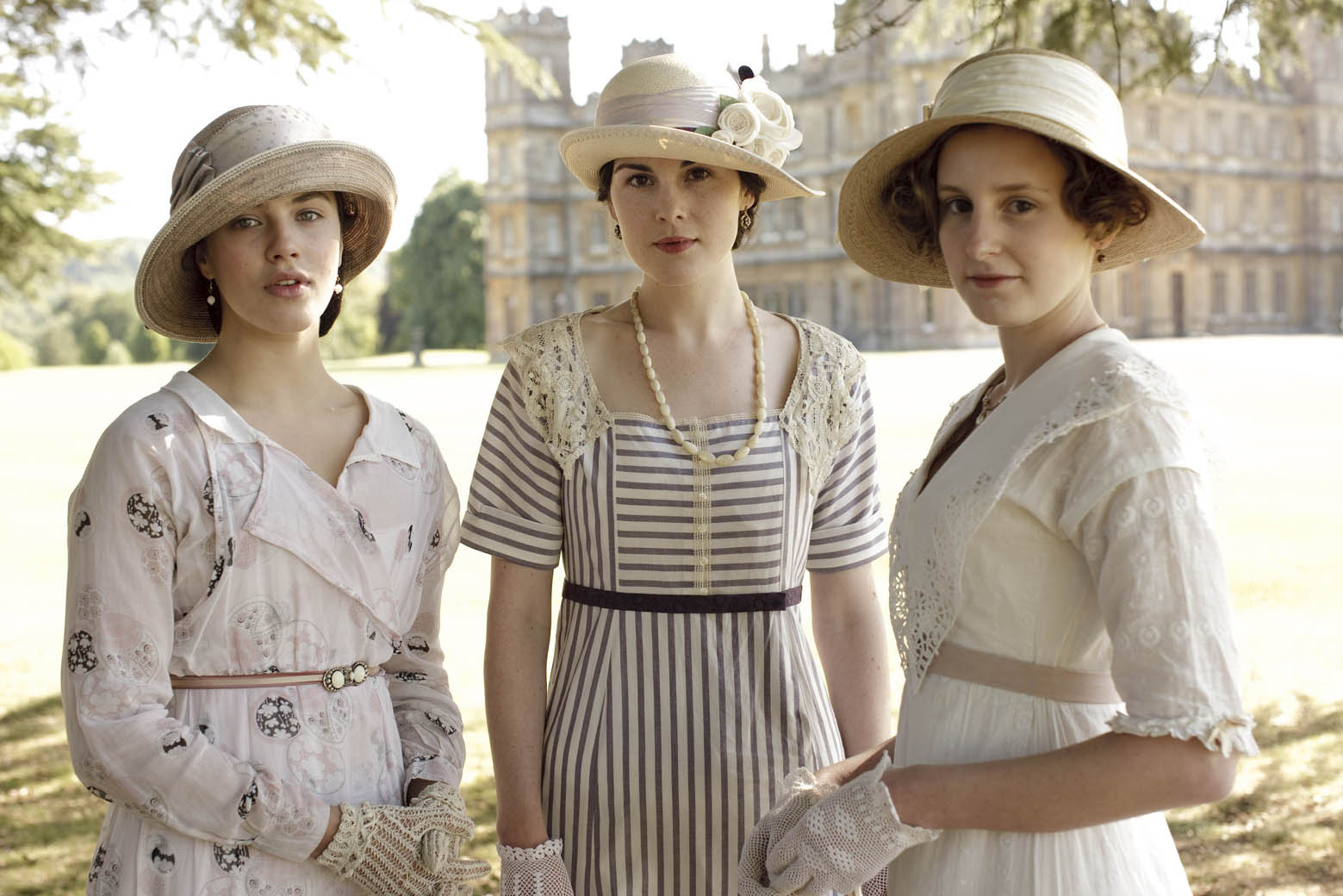 Back in 2010 I appeared in the first series of Downton Abbey, as one of a crowd of suffragettes DEMANDING rights for women. During the scene, poor Lady Sybil was knocked over and suffered a slight head injury. But that was nothing compared to her dramatic demise on last Sunday's episode!
I have to admit that I had been anticipating a death-by-childbirth storyline, but still it was a shame to see one of the more spirited characters being given the chop.
I briefly bumped into Jessica Brown-Findlay, who plays Lady Sybil, during a quick toilet break on the set of the first series.
When I say 'quick', I mean 'very slow and arduous' as it took forever to try and get oneself seated onto the toilet seat due to the straight jacket…er..I mean.. 'period costume', that we were all wearing.
Other than moaning about our corsets, my conversation with Jessica was brief, far briefer than the time it took us to get in and out of the bathroom.
The English actress Joyce Grenfell said it all when she stated that, "Happiness is the sublime moment when you get out of your corset at night."
Despite some of its silliness, (a prime example in this episode being when all the men were allowed in the delivery room and the constant open discussions about childbirth and urine), I confess I am a sucker for period dramas and Downton Abbey provides a welcome alternative to the dreariness of Eastenders (never been a fan) and the disease that is reality TV.
Even a small part on this well-respected drama would be any actor's dream and a real stepping stone for those less established than others.
(But I would have still preferred a part in Cranford…)
"Actors love mental disorders, dialects and corsets. Give them one of the three and they're happy" – Robin Tunney
Related articles