"A life full of Greek expectations will not be an easy one, but with a little help from the Gods, you can be sure that yours will be the last moussaka standing."
Part memoir, part rant, part survival guide, Ekaterina's cautionary tale of Greek love and life gives a hilariously witty insight into the trials and tribulations of being a modern woman tormented by guilt-inducing mother-in-laws, pandofla-wielding Grandfathers, and oppressively hairy husbands.
WARNING: this book is intended for entertainment purposes and light humour. The story is told in the first person, in rant form, with heavy sarcasm alluding to cultural stereotypes and behaviour. This is a tongue-in-cheek look at the Greek culture and many of the old traditions and behaviours that may not be recognised today. This is not a book intended to offend, but rather to embrace and find humour in a wonderfully colourful way of life that some people may have experienced and others may have not. The comedy genre is often accused of being offensive, so if you are not a fan of this genre, then this book perhaps won't be right for you.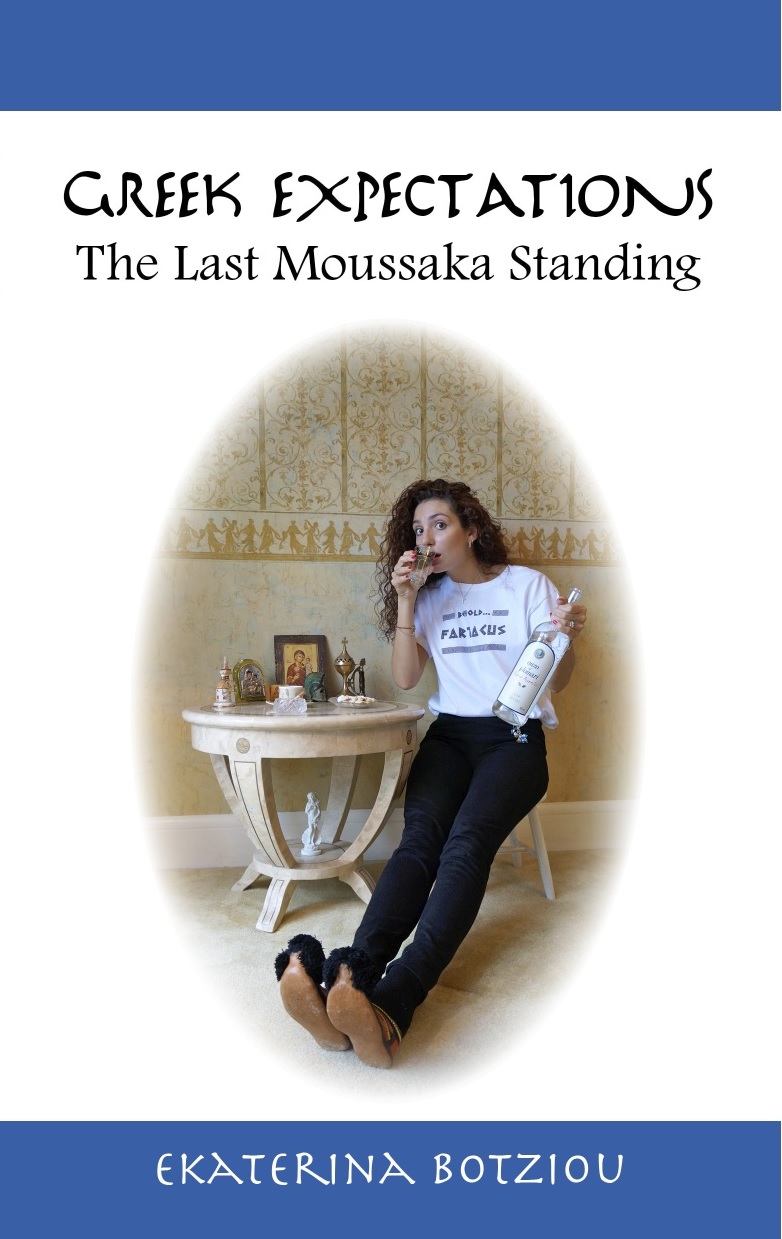 Primary important facts about Greek men:
Their mother is number one.

Their father is number two.

Their sibling(s) are number three.

Their cousins, uncles and aunts are number four.

Their pet(s) are number five.

Their village community is number six.

Their car is number seven.
Growing up in a big, not-so-fat, semi-Greek household, Ekaterina Botziou spent much of her childhood defying her father's wishes for her to learn to play the bouzouki, and refusing third helpings of moussaka.
Determined never to be the stereotypical Greek woman stuck in the kitchen, she chose to while away long summer days holidaying in Greece playing, "What's the time Mr Wolf?" with her 101 Greek cousins, rather than be stuck inside learning to cook with Yiayia.
Unfortunately Zeus had other ideas, and in a twist of fate some years later, Ekaterina found herself married to a Greek-Cypriot and battling against the stale old laws of Greek tradition.
Available to buy in Paperback from Amazon UK, Amazon.Com and on Amazon Kindle.
If you enjoy the book, please consider telling your friends or posting a short review on Amazon (both UK and US). Word of mouth is an author's best friend and much appreciated. Thank you!