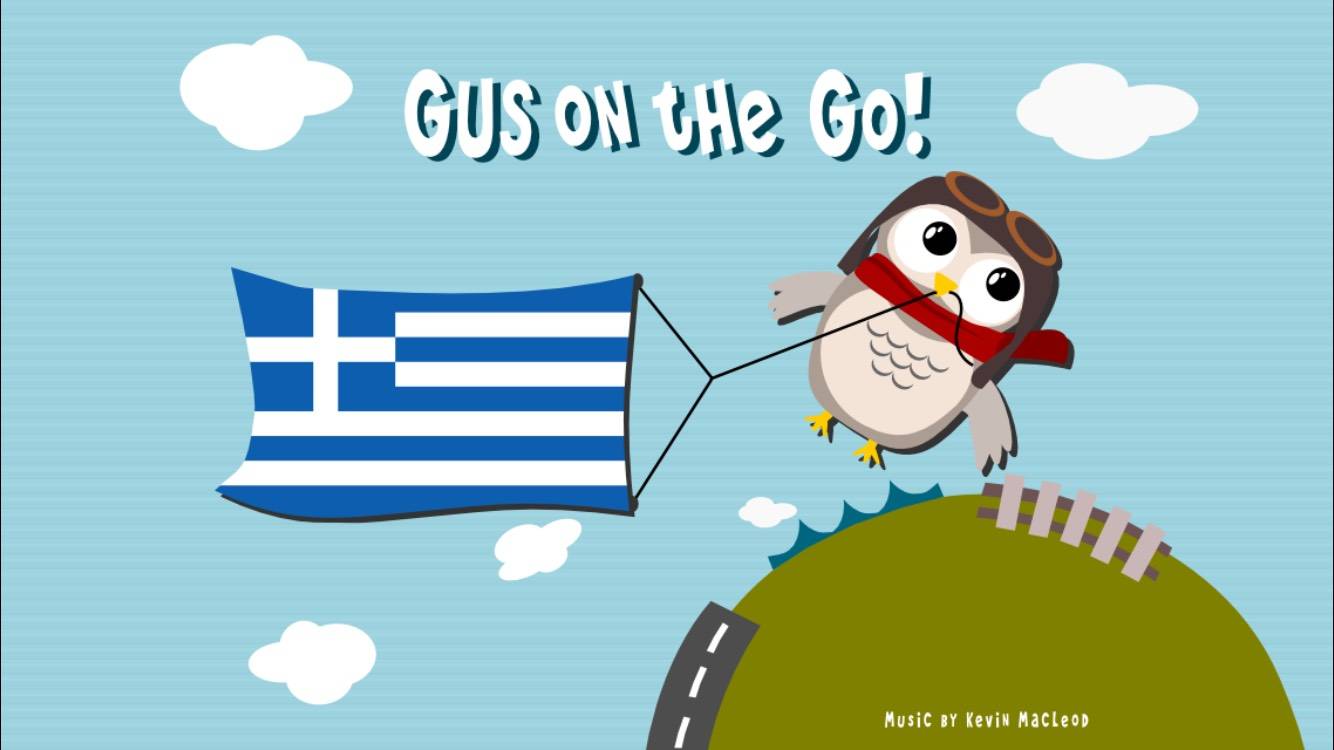 Whether we like it or not, we live in a digital age where gadgets, gizmos and social media are at the forefront of our professional and personal lives. Apps are now seen as the fastest, most productive way of selling a service or product. Despite all the negativity surrounding how much time we and more importantly our children, are spending on phones and computers, some of these apps are both fun and informative bringing education out of the classroom and effectively right into our hands. Much like the Gus on the Go app.
Last year I was contacted by Alice Zhao the co-creator of GUS ON THE GO – an educational app designed to help young children learn another language through the use of animated stories and language exercises. The app is available in various languages including French, German, Spanish and GREEK. Naturally I was asked if I'd like to review the GREEK app – technically the app is for kids but I definitely need help with my Greek language skills (or lack of) so I was more than happy to say yes!
There are actually two apps you can download. The first is simply named 'Gus on the Go' which teaches children basic Greek (or Spanish, French etc whichever app you have) words by following Gus, the friendly owl, as he travels around the world. The app features animations and fun exercises, with interactive visual and auditory lessons on numbers, colours, shapes and more. At the end of each exercise there is a lesson review which reinforces what you/your child has learned and there is even a 'trophy room' to track achievements.
The second app 'Stories by Gus on the Go' features classical short stories such as Goldilocks and the Three Bears with associated mini games. The idea is that the child travels through the story, picking up vocabulary along the way through the use of interactive text and fun games.
My son is not quite two years old yet, so he found the Stories app more engaging than the first app as his attention span is fairly limited! However, both apps are visually very appealing with bright colours and fun characters and the accompanying music and sounds make it so much fun.
Gus on the Go is a terrific creation not just for exposing children to a new language but also providing them with the necessary tools to develop and improve their comprehension. I am quite sure that not only will my sons enjoy and learn from the apps particularly as they get a little bit older, but I will most definitely be reaping the benefits too!
You can download the apps from the Apple Itunes store onto your iPhone or iPad and whilst there is a small charge for the first app, the Stories app is completely free.