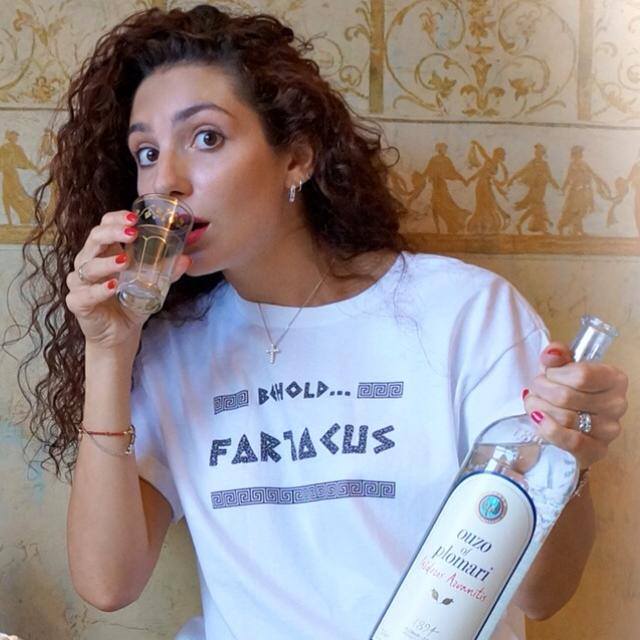 Hands up. Who likes to be criticised, even positively? Anyone? No, neither do I. *Reaches for the ouzo bottle*.
Unfortunately, when you put your work out into the public forum criticism will inevitably come, and it won't always be positive or constructive.
Everyone in the media spotlight will be criticised at some point. Writers, actors, singers, politicians, presenters etc have all received negative responses to their work during their careers. And yes, sometimes it can be beneficial – politicians need to be held to account, singers need to know what their target audiences like, actors should know what their strengths and weaknesses are, and writers need to be aware of how to invoke thoughts and opinions.
However, I am firmly of the belief that criticism CAN be given in a polite and diplomatic way and should never be aggressive, abusive, or derogatory.
I often read the comments section under articles and I have been appalled by what some people have written. Now I'm not talking about comments referring to pictures of Z-list celebs taking selfies of themselves that are printed in the Daily Mail, I'm talking about comments referring to articles about topics such as love, depression, bullying, parenting, stereotypes, religion etc – some controversial and political, others just basic opinions and some even humorous. I have even read some really pathetic reviews giving books one star.
In fact, my own book received a one star review that read: 'Poorly written and not of interest. Could have been better – needed extensive editing and re-writing. Premise of the book could been made into a good book.' (Note the missing *have*).
I imagine that this reviewer didn't even read my book. If she had and she truly hadn't liked it, perhaps she would have given more specific reasons as to why it upset her so much. Or just not bothered to comment at all. (Silence often says more!)
One other reviewer commented that my book had 'lots of exaggeration, probably for the sake of being "funny"'. I can't quite understand how someone can presume that they knew that the writer was exaggerating, lying or making things up. And for the record, my book has no exaggeration, all the crazy things I write about have actually happened!
I've read various articles where people have commented underneath with comments like: 'This is a crap article' – Seriously, what on earth is the point of writing that? One could easily write, 'I don't agree with your point of view because of this this and this, but I accept your opinion and thank you for inspiring me to have such deep feelings about the matter'.
Personal, judgmental attacks on the writer are also commonplace. A recent article entitled What Every Parent Should Know About Secondary Drowning on the Huffington Post was met with generally very positive responses.
However, one reader decided to bring out the anti-God guns and comment on how the writer had written 'Praise God', and another decided to just bash the writer entirely stating, 'This whole thing could/should of been prevented, if your kid had a lifejacket on and the parent or adult was in the water with the kid. Lastly kids should not be in a spa due to the chemicals. Stop socializing with your friends/family and watch your child.' Another reader took offence to this and defended the writer, replying with, 'Wow pretty harsh…guess your a perfect mom since your so judgemental.'
Obviously the incident had made such an impact on the writer, that she had chosen to warn the public so that it did not happen to their own kids – surely this should be judged as a helpful article and I really don't think she needed anymore blame than she had clearly already placed on herself.
It is inevitable that not everyone will always like or agree with what you say, do or write. Which is absolutely fine. As a writer I have a certain personal style that not everyone will enjoy (I should note that I write differently for more serious factual pieces in newspapers/magazines or ones that aren't personal), but if you don't enjoy it, then don't read it. I don't write to make people angry. And I definitely don't force people to read my work. (But please check out and review my book or I'll be sending the Greek mafia along….;) )
In general I have had such encouragement for my blog, but I have also had a couple of negative comments on certain posts. I always respond to these comments to apologise and explain what I meant. I try to check any information that I might gather from other sources but of course there will always be someone out there who has greater knowledge on the topic and errors may occur.
My blog is just a hobby and I try to write varied posts that people will find interesting and amusing. I take any comment very seriously and will admit that it upsets me greatly if someone isn't happy with something I have written, particularly when the piece was not intended to be controversial or to raise political opinion. It upsets me because I care, and yes I will have to develop a thicker skin.
Being able to accept and learn from criticism is a great strength and I admire anyone who can pick themselves up again and carry on doing what they do despite receiving negative comments.
I am my own worst critic and I wouldn't dream of publishing something that I didn't think was informative, funny and well written. But sometimes you just have to go with the flow. So I say, let's all encourage those who are simply trying to entertain or bring some colour to our lives and not beat them to a pulp. And if you are on the receiving end of a negative comment, just take a deep breath and try not to take it to heart.
If I don't like a particular blog I just don't read it – unless someone has written something personal about myself or my family (in which case you will FEEL THE GREEK WRATH), I don't waste my time with them. This applies to any form of media. Freedom of speech is a right we all have. But restraint, understanding and compassion are qualities we should all aim for.