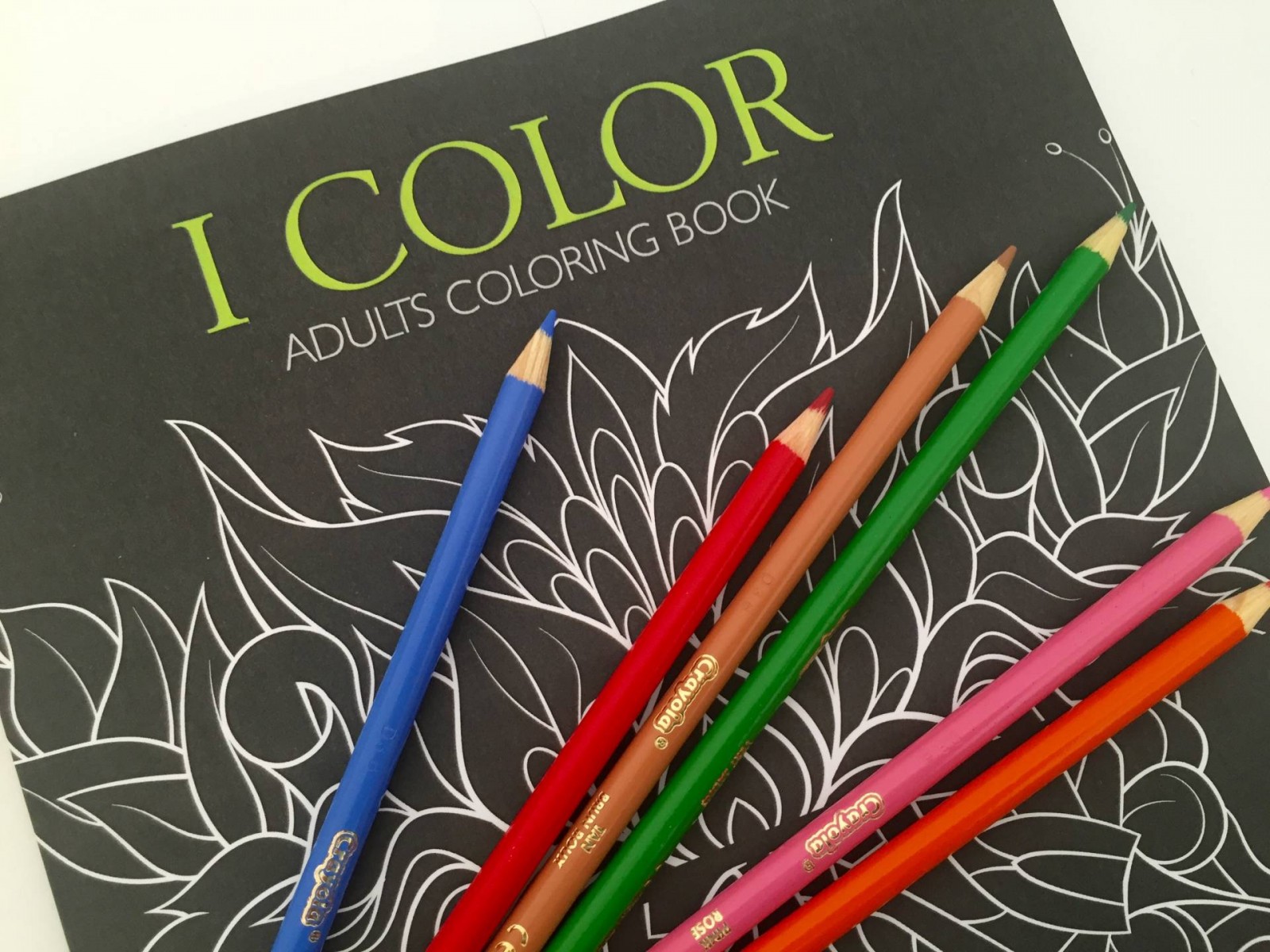 Before you ask, NO, 'Adult Colouring' (with a 'u'!!!) does not involve a pencil outline of Kate Winslet lying on a chaise longue and some flesh-coloured crayons. There is nothing X-rated about the latest trend in relaxation techniques. In fact the most erotic aspect (if you are that way inclined) is the shape of the pencils…
Along with ASMR (autonomous sensory meridian response), adult colouring has become all the rage in our quest for inner peace through self-meditation.
Psychologists claim that when we focus on the creativity of colouring, it calms the mind and takes our focus away from worries, whilst stimulating motor skills, senses and creativity.
I often find myself drawing doodles when lost in my thoughts (or bored) so I thought, why not add colouring to the mix? As well as triggering memories of childhood, there is something wonderfully liberating about picking out a beautiful shade from a rainbow of colours and bringing life to a simple drawing.
I bought the I Color Adult Colouring Book from Amazon after seeing it in an ASMR video by WhispersUnicorn.
There are lots of adult colouring books on the market with an array of patterns and designs, some far more intricate than others. I Color has a range of swirly and floral drawings. I always loved drawing butterflies as a child so it seemed only natural when I ended up picking out the butterfly at random.
I only managed to colour a few bits of the butterfly in before my son tried to grab one of the pencils off me and use it to poke me in the eye, but a second attempt while he was asleep proved to be very relaxing.
Many people are enjoying the resurgence of this fine forgotten activity and I must admit that I sometimes find myself looking forward to shading in a few sections (although this is rare – in fact I look forward to 'thinking' about colouring rather than getting to actually do any colouring).
So have you tried the latest craze? And do you prefer pencils or crayons?