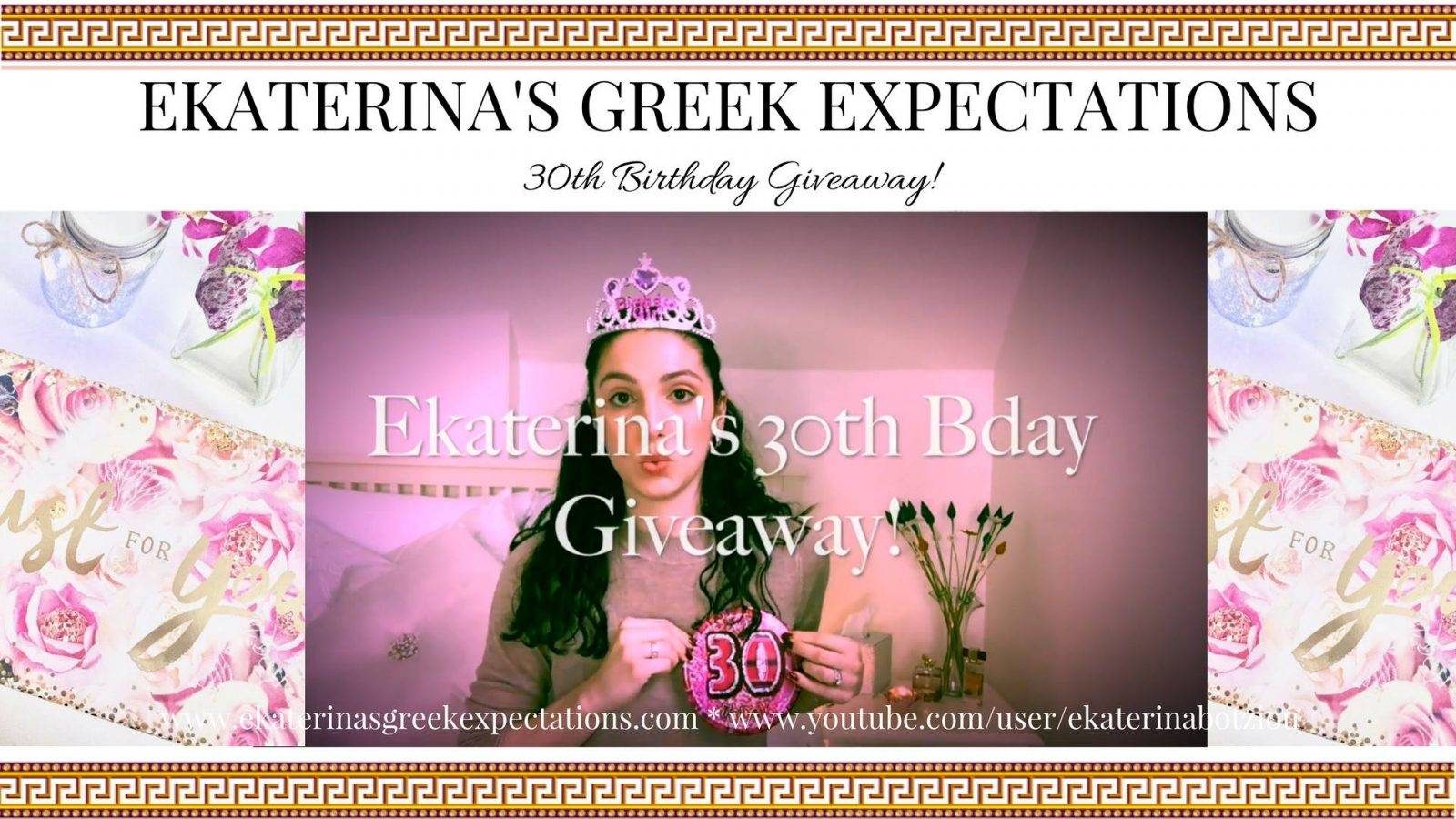 Well I have finally made it. This month (on the 10th April to be exact) it's my 30th BIRTHDAY!!! And I am thirty, flirty and thriving! (Well sort of…)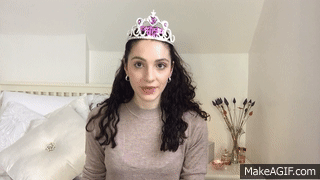 To celebrate, I have brought you another YouTube video (aren't you lucky…) which took me absolutely ages to film and edit due to unforeseen circumstances (like children refusing to go to sleep and Greek man popping his head in every 5 minutes asking when I would be finished…).
I really don't know how these youtubers manage to post so many videos in such a short space of time. Getting the lighting and background right is infuriating and let's not even get started on the self-criticism that goes on during the process. I never knew my facial expressions were so…well…weird… and my eyebrows could literally have their own show.
Anyway the main purpose of this video was to (briefly) discuss how I feel about turning 30 and more importantly to show you all the BOX OF GOODIES I am GIVING AWAY to one lucky winner, to celebrate my coming of age and to say thank you to all the support my viewers and readers have given me.
The giveaway includes:
♦ All three copies of my books! (signed of course)
♦ Bravo Greek Coffee
♦ The Greek Wives Club notebook
♦ Ploos Design Greek Mythology booklet
♦ Greek evil-eye glass keyring
There are TWO ways to enter:
INSTAGRAM: Simply regram the photo below that I have posted on my instagram feed with the hashtag #ekaterinas30thbdaygiveaway and be sure to tag me @ekaterinabotziou so I can keep track! More details are on my Instagram.
YOUTUBE: Leave a (nice) comment on the video below!
The giveaway opens RIGHT NOW both on Instagram and YouTube and ends at 9pm on Wednesday 5th April. Unfortunately it is ONLY open to entries from the UK as the box itself is quite heavy and will cost too much to send overseas.
Turning 30 is definitely one of life's great milestones (as is 40, 50, 60 then after that apparently it doesn't matter so much anymore so I'm told!) but I am feeling very positive about entering into my fourth decade and didn't want there to be any negativity in my video. Sadly, there are many people on this earth who don't get to reach that age and rather than bemoaning the fact that we are getting older, I think we simply have to be thankful for what we've achieved so far, even if it we are not quite where we want to be. (*Halo shining*)
(Btw all this rambling is just me trying to cheer myself up and stay positive!)
Alongside the giveaway I will be holding an Amazon free kindle download weekend on all my books – the details of which will appear in a separate post next Friday.
In further celebration I have also made the crazy decision to upload a YouTube video EVERY SUNDAY of this month (apart from the last Sunday as it's my son's big fat Greek christening and I didn't realise there were so many Sunday's in this month!). So including this video, there will be three more for you to look forward to! (Or to avoid).
As per usual, if you liked the video please do give it the thumbs up and check out the rest of my YouTube Channel and SUBSCRIBE! 🙂 That way you will be notified EVERY time I upload new content!
Huge love to everyone who has supported me in the years up to this point and I hope I can keep amusing and bemusing you for many more years to come.
HERE'S TO MY 30th! YIAMAS!
♥♥♥