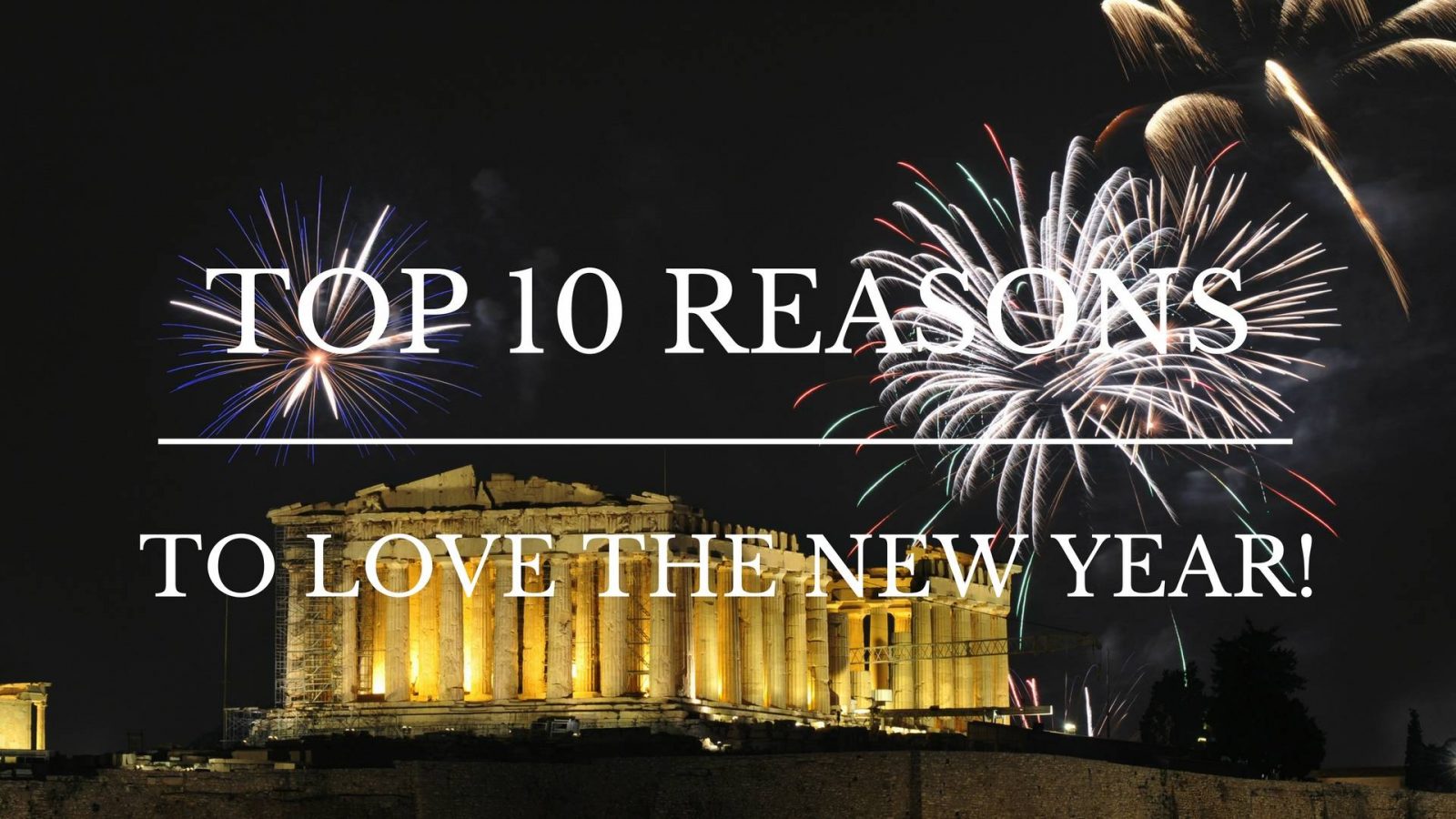 It's the first Tuesday of the month which means a TOP TEN/10 post! This time top 10 reasons to love the new year!
Despite the cold and dreariness of January, I always feel a sense of relief when the new year rolls in. Whether the previous year has been a good one or a stressful one, I always like to start afresh. So here are my top ten reasons to love the new year!
1. A NEW DIARY
Is it just me or do other people love getting their new year diary? I usually get mine in October and really enjoy filling it in with the following year's birthdays, planned events and so forth. I find that having things to look forward to and seeing a completely clean book with fresh paper really clears my mind and makes me feel positive about the year ahead.
Fine. I'm just weird.
2. RESOLUTIONS
Even if you don't have any intention of sticking to them, making a list of new year's resolutions or things you want to achieve can be very therapeutic and even fun! And it's an excuse to write in your new diary.
3. THE SALES
We all love a good bargain and despite the fact that sales now regularly occur, we still can't resist the lure of the January sales when prices are slashed, bashed and trashed. So instead of splurging at Christmas, give everyone an I OWE YOU note and shop for their prezzies in January instead!
4. PARTY SEASON IS OVER
This could actually be a good thing – you don't have to spend any more money on new outfits, make-up, hair, drinks for other people! (For a while at least). You can officially slob out and hide away for a whole month.
5. REST UP
With no parties to go to you can rest those weary legs and try to get rid of the unsightly dark circles you have battled with over the party season.
6. TIME TO START PLANNING THE HOLIDAYS
Whether you suddenly decide to take a last minute January sale break or need to start planning your main summer getaway, now is the time to check out cheaper flights and accommodation so you can get your holiday dates in your new diary!
7. AWARDS SEASON
While you're resting you can catch up on all the latest film goss and enjoy awards season which includes the Golden Globes, the SAG awards and of course those important Academy Award nominations!
8. TIME TO GET ORGANISING
Now is the perfect time to re-vamp your wardrobe, organise all those random files and generally sort out stuff that's been niggling away at you for the past year. With all those positive vibes from your new years resolutions alongside storage and other organisational-type bargains in the sales, there really is no excuse not to get your life in order!
9. BRIGHTER DAYS
Spring is just around the corner and the days are getting longer and brighter which means more time to shop in the sales and rest up!
10. ONLY 6 MONTHS UNTIL THE SUMMER!
We only have to get through February, March, April, May, June to get to JULY which is when the summer break begins! That's not too far away right??
♥
So what do you love about the new year?