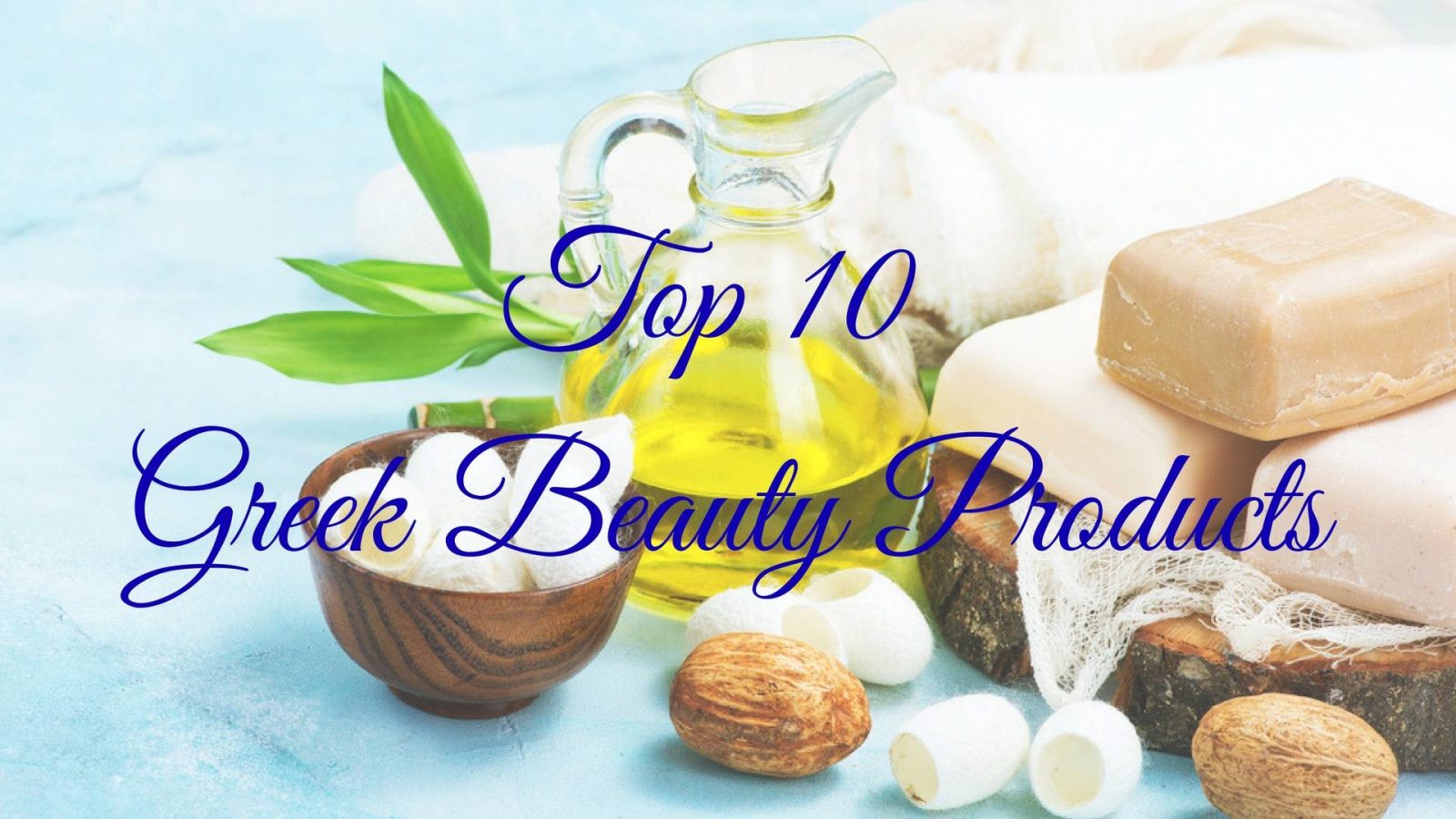 I'm always on the lookout for new Greek beauty products but some of them are difficult to source unless you buy them directly from Greece or Cyprus. Whilst out in Cyprus last month I came across so many different new items so I've selected a few and found where to buy them to bring you my Top 10 Summer Greek Beauty Products.
(Please click on the images for links to where you can purchase the items)
***
APIVITA SUNCREAM
I keep banging on about this product but it really is very good. Apivita are a Greek company who create natural, effective, holistic products for health and beauty. Products contain bee products, Greek plant extracts and organic essential oils. I usually use my Skinceuticals SPF cream for my face but I thought that I would try something different on my nose and cheeks where I can get a little redness. The Apivita Suncare Anti-Wrinkle SPF 50 Olive & 3D Pro-Algae Cream has a lovely texture and it is not too thick. Definitely a winner!
*
KORRES MOISTURISER
I'm a huge fan of Korres products and the KORRES Wild Rose Hydrating and Brightening Moisturiser for Normal/Dry Skin is beautifully hydrating, smells divine and doesn't leave your skin with that horrible dry feeling.
*
SEVENTEEN COSMETICS MASCARA
I've only just discovered Greek make-up brand Seventeen Cosmetics and was pleasantly surprised by the quality of some of their products. In particular the Blow Out Mascara Blackest Black leaves my lashes lengthened without looking spidery or clumpy and is such a good price!
*
APHRODITE BODY LOTION
I have been using the Aphrodite beauty range for quite a few years and usually buy the products from Cyprus but you can find them on Amazon and eBay from time to time. I love their range of body butters that leave my skin silky smooth and smelling so sweet.
*
VENUS SECRETS CLEANSER
Most people probably use a separate make-up remover and cleanser but Venus Secrets have come up with a cleanser that does both! The Make Up Remover & Facial Cleanser – For Face & Eye – By Venus Secrets is really gentle on the skin and non-drying. It's effective at removing make-up too which is always a plus!
*
HERBOLIVE LIP BALM
I have quite a few lip balms by Herbolive and they have become an essential part of my summer make-up bag. 100% natural and so moisturising, my favourite is the Lip Balm With Pomegranate.
*
OLIVIA NATURAL SOAP
If you are looking for a perfect natural soap look no further than those made by Olivia Papoutsanis. One of their nicest soaps is the Natural Bar Soap With Olive Oil and Aloe Vera – the perfect combination of ingredients!
*
MACROVITA HAIR REPAIR
As well as skincare, our hair needs pampering too especially in the dry heat of summer. The Macrovita Argan Hair Repair Mask hydrates, strengthens and reconstructs and smells luurrrverrly.
*
OLIVOLIO HAND CREAM
I love my hand creams and the Olivolio Hand & Nails Cream with Virgin Olive Oil, Laurel, Aloe Vera Extracts and Vitamin E, moisturises, softens and protects my hands.
*
ERRE DUE MAKE-UP
The Erre Due make-up range is up there with the best beauty brands and I particularly like their Baked Sparkling Powder for an all over luminous glow especially when I have a tan. And it's paraben free! I can't seem to find a stockist that sells in the UK so please do leave a comment if you know where we can buy from!
*
What Greek beauty products do you use?
♥
This post contains affiliate links. Please read my Disclaimer for more information.