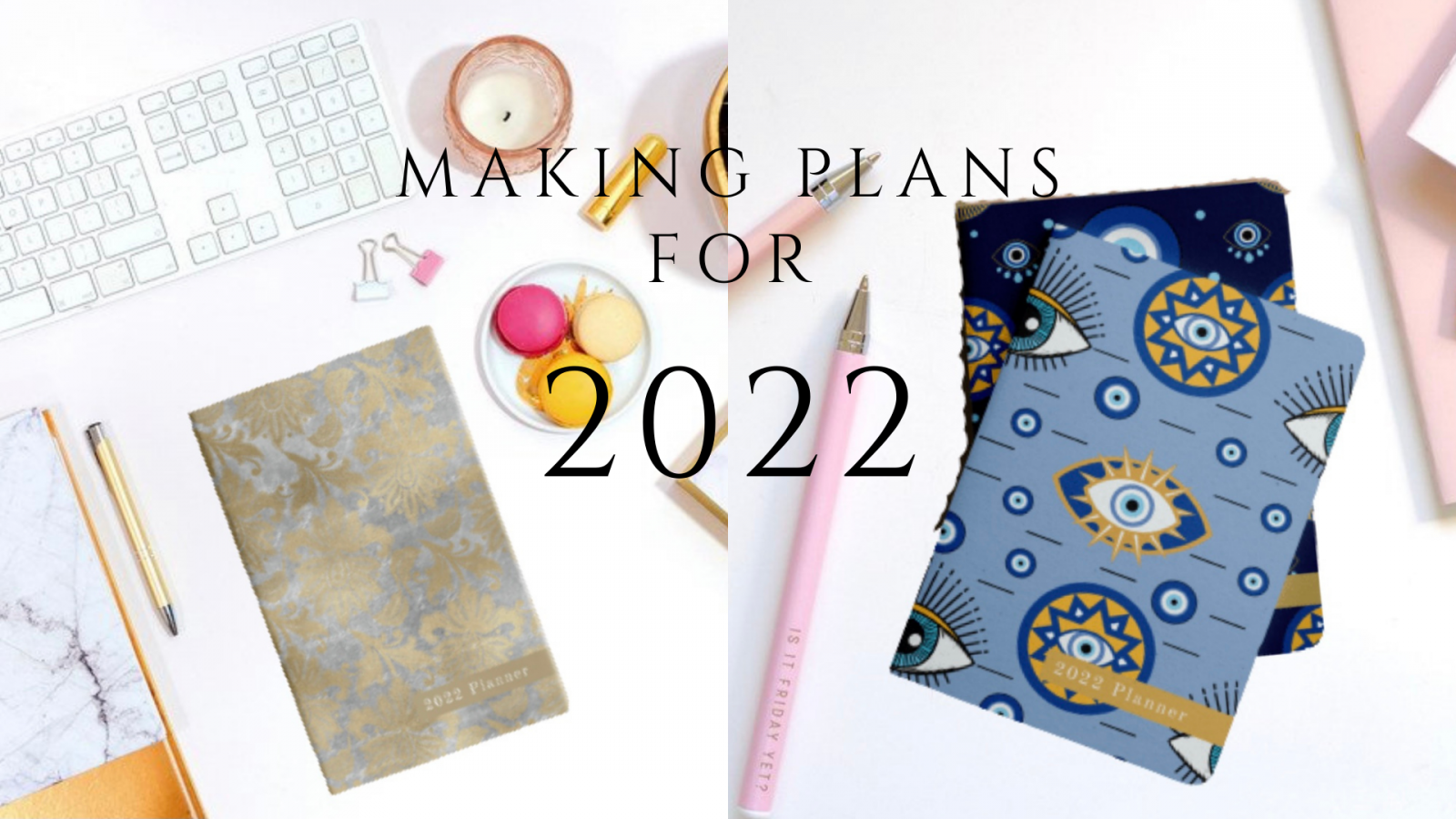 It's that exciting time of year again… Nope, not the start of winter. Nope, not only a month and a bit until December. It's NEW YEAR DIARY TIME!!!
As some of you may know from one of my last posts, I recently founded PANDORUS PUBLISHING. Under this brand name I have been busy creating simple notebooks, dot grid journals and planners with unique designs for people to use to organise their life and manifest their intentions.
My range of 2022 planners is NOW AVAILABLE and I'm so excited to share them all with you.
I have created two different interior designs – one a monthly planner, and the other a week-to-view planner.
The monthly planner includes a budget and planner page before each month with a two page spread of the month itself. There is space for notes and lists and a 5-minute monthly review after each month. I decided to make the monthly planner a more generous size at 7.5 x 9.6″ to accommodate the monthly layout.
The weekly planner also includes budget and planner pages with each week displayed on one page. There is also a year in review page, space for notes and lists and several pages focusing on goals for the year. I kept this planner at the traditional 6 x 9″ for everyday use.
Both planners are available in lots of different designs and I hope that there will be something for everyone. Contrary to popular belief about 'low content' books being easy to make, these planners took me ABSOLUTELY AGES and I really hope they prove to be a useful resource for anyone organising their year ahead.
All the planners are available from Amazon worldwide and don't forget that there are also a range of notebooks listed as well. I am now working on some other journals including dream and gratitude books so keep your eyes peeled for those and if anyone has any ideas for planners that they would like to see please do let me know in the comments section!
As always, thank you so much for all your support and let the planning commence! xoxo