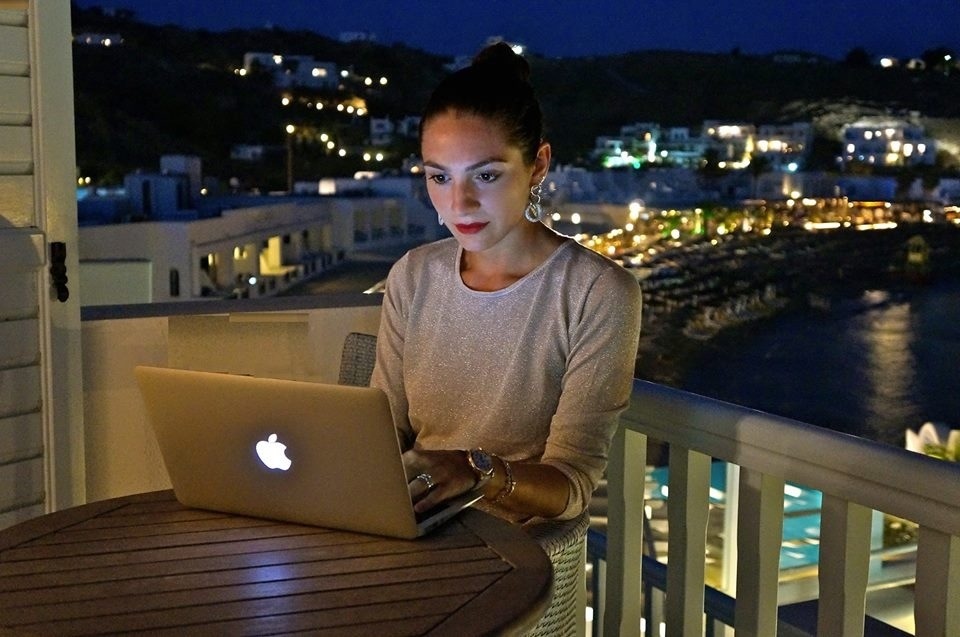 Before I started my blog and wrote my first book, I was teetering on the brink of an abyss. The abyss of creative depression, to be exact. The rigidity of a law degree and the subsequent tedious legal jobs, coupled with the frustrations of an attempted career within the fickle film and television industry had left me creatively bereft.My mind had been dulled. I had lost my focus and my vaulting ambition.
I had always been a voracious reader and writer, but three years of forced essay writing about the state of our legal system, followed by several re-works of that great title 'The CV' had well and truly murdered my love of the written word.
I had seen examples of blogs by friends of friends and wondered where on earth they were getting the inspiration (and website knowledge) to create such work. And despite secretly envying them and believing that I could probably create something similar, my de-motivation continued. Until one day, after starting a new job which re-instilled my sense of self-worth and purpose, something just clicked.
Months spent planning (or rather, being subjected to other people's plans) for my big fat Greek wedding, had left me with more than a few frustrating yet hilarious tales and I just had to get them off my chest. I did a bit of research, signed up with WordPress, and then blindly started building the world that I would retreat to in moments of literary madness. It took a while to get the hang of things, but soon there was no stopping me and before I knew it, a book was also forming from the little snippets I had published on my blog.
Instead of physically venting my rants, raves and recipes (please note that I am not actually a violent person), I squeezed all my frustrations out into the written form instead and avoided any clashes with the Titans. My pen/keyboard became my therapist and the blog and my subsequent book saved me from ending up in a mental asylum on some tiny Greek island. What started out as a hobby soon became a platform for the expression of my literary, philosophical and social goals as well as a place for me to showcase my extra-curricular career activities to potential employers.
With my confidence boosted by the flattering comments of co-bloggers, my portfolio also expanded and now, two and a half years, three books, various freelance articles and 250 blog posts later, I consider myself a fully-fledged member of the 'I live by the Pen' community.
I write for myself, I write to entertain, and I write to make a living (alongside the day job and various other projects!)
Some days I don't write anything at all. Either I'm too busy with other work or life in general, or all of the nine Greek Muses of the Arts have gone on strike. Of course, discipline and self-motivation are key factors behind any self-started project, but inspiration is the main ingredient.
If you are a budding writer or blogger, but just can't motivate yourself, the answer is simple: get inspired. Read other people's blogs or books. Write about what you know, or maybe even what you don't know, what annoys you, what makes you happy. Go with your gut feeling and let the pen be your salvation, for it is far mightier than the sword.
Were you trapped in the underworld before you started writing? What first motivated you to write? Did you write to relieve frustration or to share your happiness?