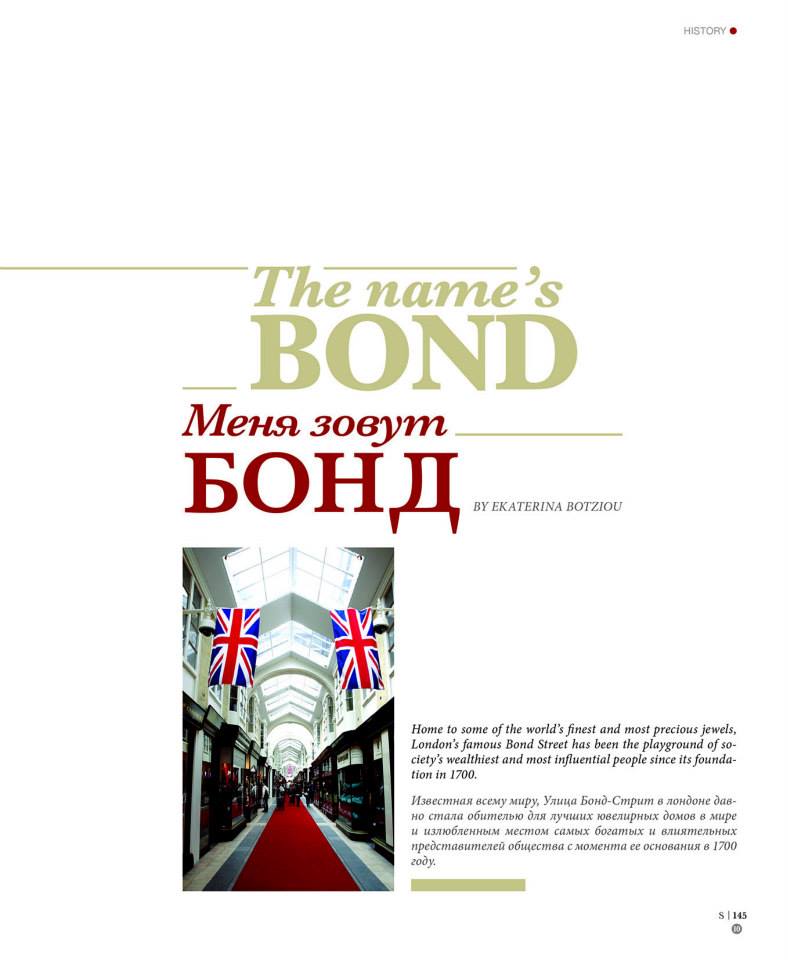 Fancy some sophisticated shopping this weekend? Want to know where you can bag yourself a Bulgari? Status has it sorted.
THE NAME'S BOND…
Home to some of the world's finest and most precious jewels, London's famous Bond Street has been the playground of society's wealthiest and most influential people since it's foundation in 1700.
Surrounded by luxury goods and exclusive brands, and steeped in historical arts and antiques, Bond Street is a landmark for all things sophisticated, revered for its world renowned elegant stores and wealthy custom.
Set in the heart of Mayfair, the street was named after Sir Thomas Bond, a prosperous developer whose family motto "Orbis non sufficit", later became the title for James Bond Film 'The World is Not Enough'.
Divided into two sections, Old Bond Street and New Bond Street, it was first laid out in 1680 and extended in 1720 to connect to Oxford Street. Originally Old Bond Street was occupied by one of London's most expensive properties at the time, Clarendon House in Piccadilly, which was demolished to make way for the new development. Clustered around the London Office of Sotheby's auction house, at one time Bond Street was most prominent for its connections to the prestigious art world and was best known for top end art dealers and antiquities.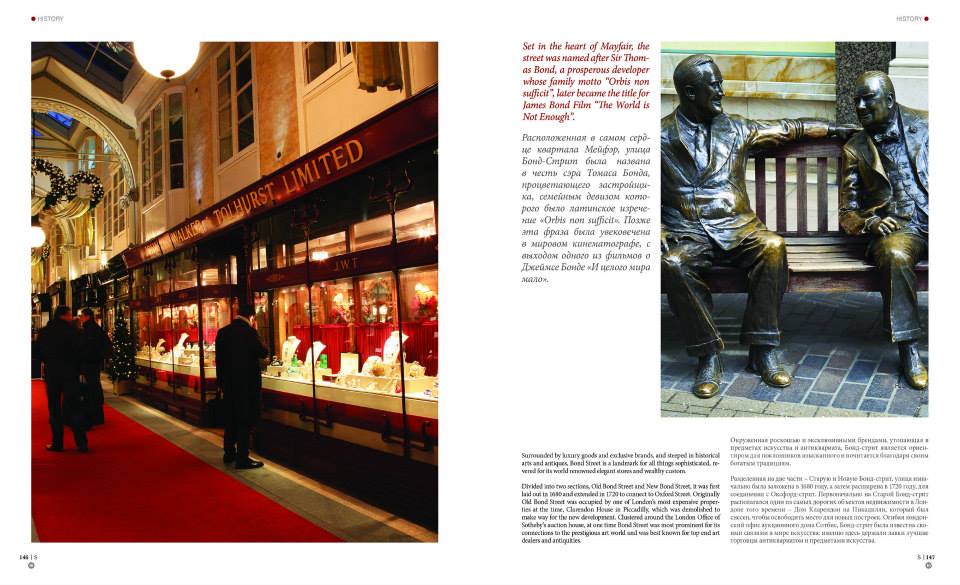 By the 19th century, Bond Street had become one of London's most fashionable addresses, serving as a catwalk for the stylish elite who wished to flaunt their wealth to the world. Boutique jewellery stores and designer fashion houses lined the teeming pavements, meeting every extravagant demand of the trend-setting community.
Past residents include Admiral Horatio Nelson and Lady Emma Hamilton as well as authors and poets such as Henry Fielding, James Boswell, Sir Walter Scott, Sir David Garrick, Sir Joshua Reynolds, Dr. Johnson, Lord Byron.
Three hundred years on, the street is now notable as one of the world's greatest concentrations of outlets of upmarket jewellers, including Tiffany & Co, Graff Diamonds, De Beers, Harry Winston, Cartier, Bulgari, Chanel and Boodles.
The cream of society have long been seduced by the intoxicating mix of glamour and traditional elegance that pulses through the veins of Bond Street, and consumers now travel from all over the world to sample some of the glittering trade that London's finest street has to offer.