Hello all! I am very excited to announce that I have just published my third Greek mythological children's book in the Omicron chapter series:
BOOK 3 The Adventures of Omicron: The Gorgon's Head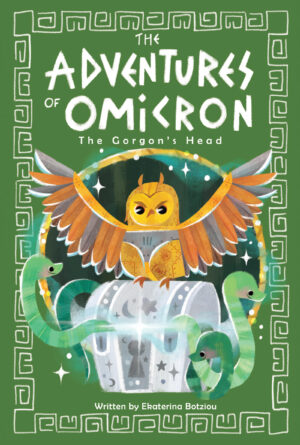 In Omicron's third adventure, the little owl finds himself fighting alongside Queen Myrina and her fearless tribe of warrior women known as the Amazons. Sent to protect Pandora and her mysterious box, the Amazon warriors will surely fight off any danger. But this time their enemy is far more powerful than any foe they have encountered before. And with Hades making trouble, Omicron will find his faith in the gods shaken.
The book is available in paperback and kindle from Amazon worldwide:
I have made a YouTube Video all about the book. I am trying to grow my YouTube channel so if you have a google account (which is very simple to create) and watch YT from time to time then why not subscribe…?! I would be eternally grateful.
It would be wonderful if you could share the book with friends and family who may have children or grandchildren who enjoy early chapter books. Also if you enjoy the book I would really appreciate it if you could take a moment to leave a short review online.
Don't forget that all my other books are still available on Amazon worldwide.
Take care my friends and thanks for reading!
♥
This post contains affiliate links. Please read my Disclaimer for more information.