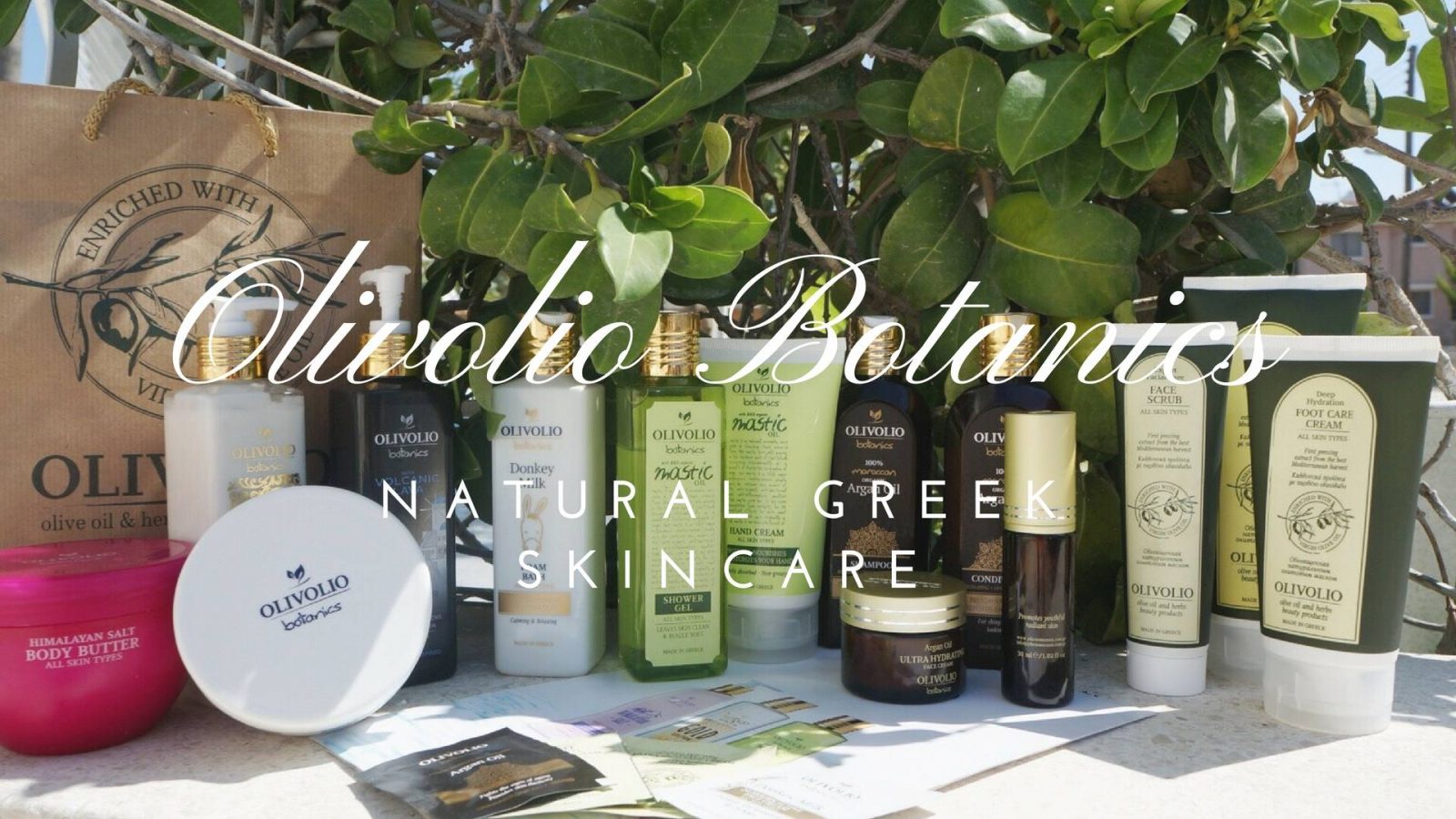 As many of you may know, I have had a life-long love affair with the olive. It features heavily in my diet and often makes an appearance in my beauty regime. So when I came across Greek skincare company Olivolio, I was very excited to be given the opportunity to sample some of their range of natural products.
As the name 'Olivolio' might suggest, the main ingredient in the brands range of products is extra Virgin Olive Oil. The benefits of olive oil are celebrated worldwide. Rich in antioxidants such as vitamins E and K, olive oil nourishes, rejuvenates and protects the skin. Most importantly (!) it is believed to slow down the signs of ageing and promote longevity. Opa!
I've been known to slap a layer of olive oil on my face and hair before but I've never tried a whole line of products that use olive oil alongside other natural ingredients. To be honest I was a bit skeptical. Whilst I'm hot on using products that are anti-paraben, anti-nasty chemicals and so on, I've found that in the past, some of these totally natural brands simply don't work. So I was pleasantly surprised by the effect the Olivolio range had on my skin.
***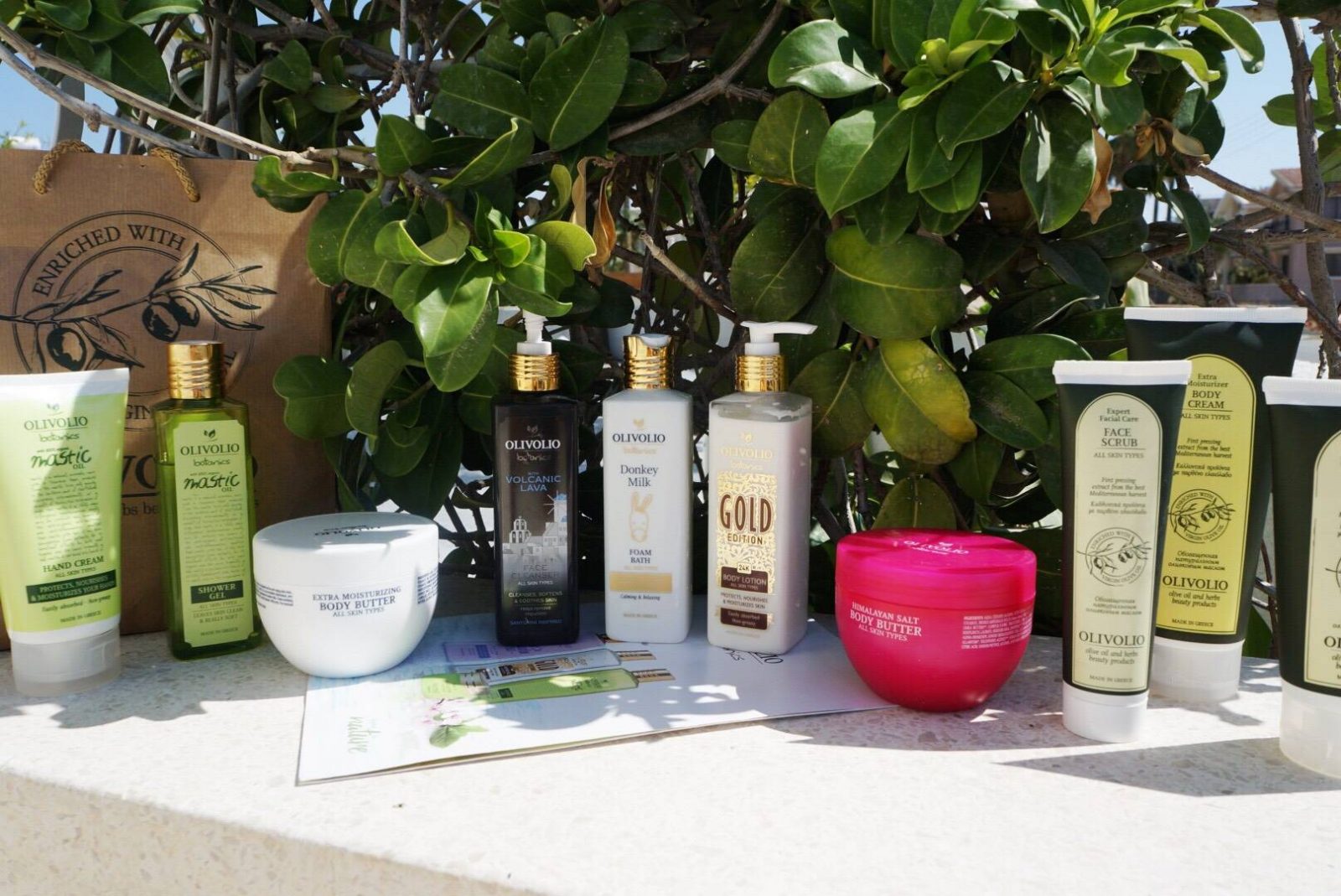 The Olivolio Classic range is the brands original line of products. I tested the foot cream and body cream as well as the face scrub and a 24 hour moisturiser.
With ingredients such as peppermint and almond oil, the foot cream was very soothing and left my tootsies nice and smooth. The body cream also contained almond oil alongside other natural active ingredients such as Vitamin E and Pro-Vitamin B5 which help nourish the skin. Both creams had a very light, pleasant smell and were not overly greasy, absorbing well into the skin and getting rid of any unsightly dry patches!
I'm always on the lookout for gentle face scrubs that give you that clean, polished effect without tearing your skin off. The Olivolio Classic face scrub is very gentle and the granules are quite spaced out compared to some scrubs. My face felt clean and smooth after using it, without that dry, tight feeling. Ingredients include olive oil, jojona oil, vitamin E and aloe vera.
One of my favourite products in the classic line was the 24 Hours Ultra Rich Face Cream. I thought at first that the moisturiser might be a bit too rich for me, particularly when I'm in a hot country sweating away. But with ingredients such as avocado oil, calendula, hyaluronic acid and Q10, my skin drank it all in and I was left with a lovely radiant glow the next morning. I think this moisturiser would definitely suit those with a slightly drier skin type.
All the products I tried were made up of over 80% natural ingredients.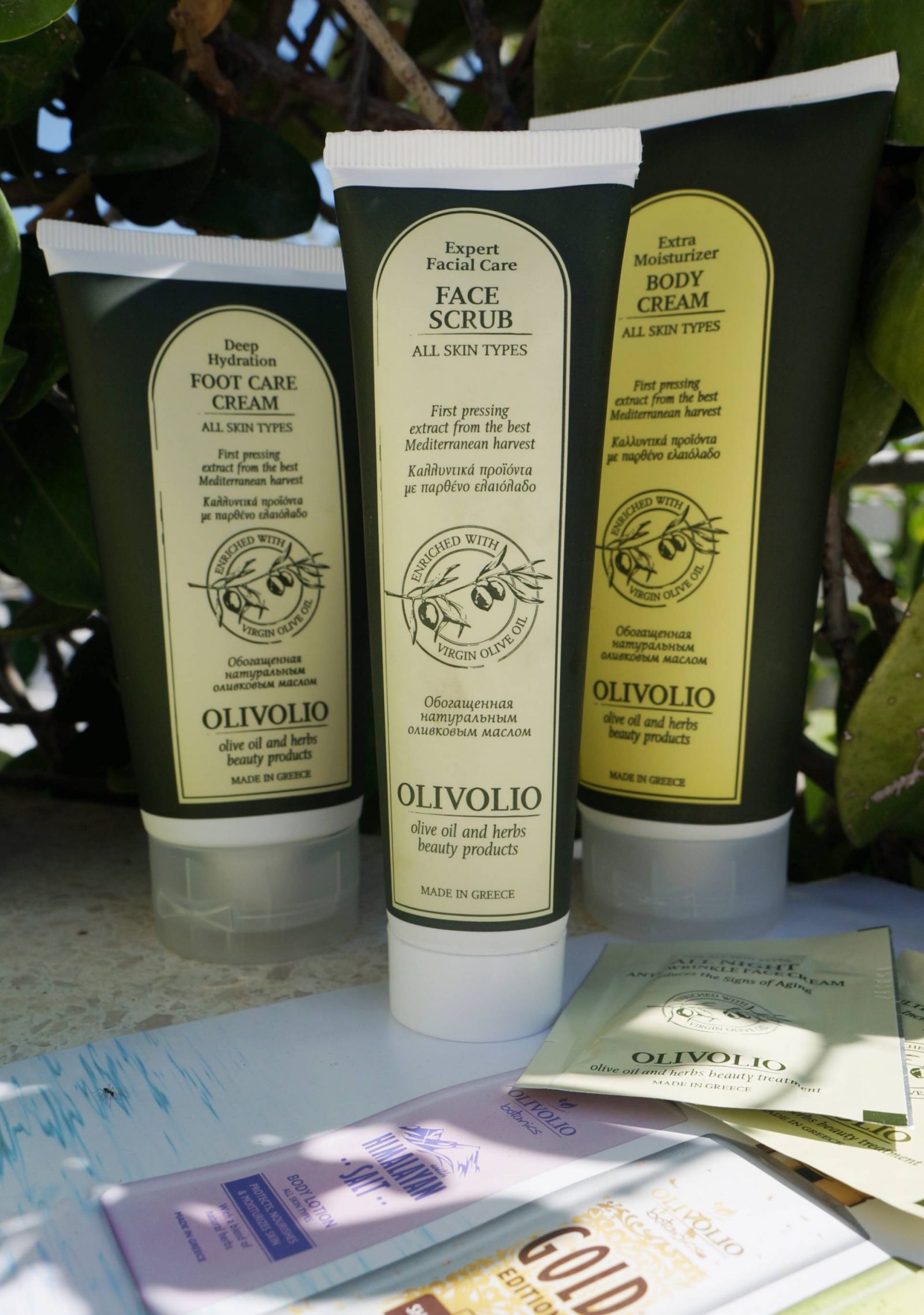 *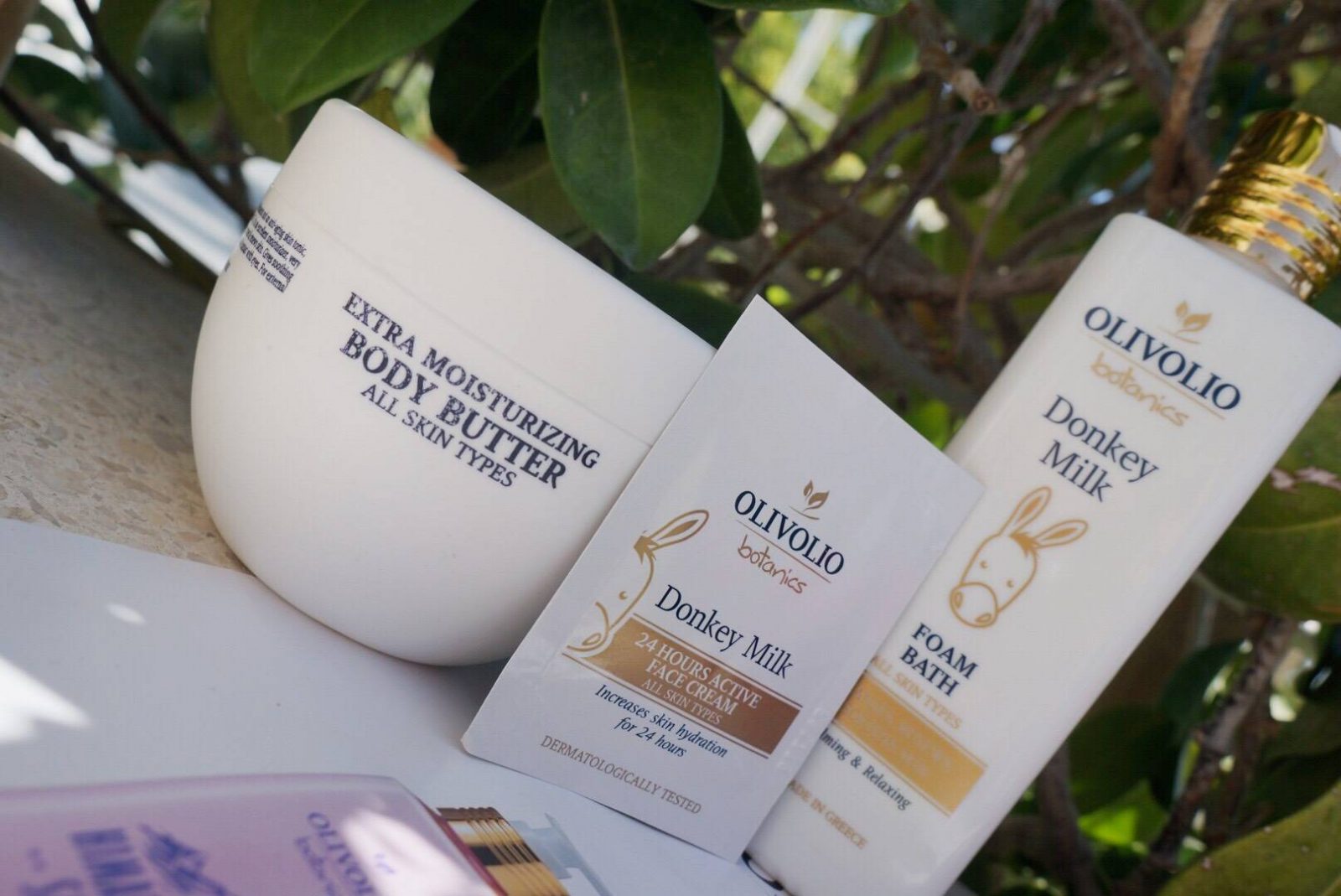 The Donkey Milk line is Olivolio's bestseller and I can absolutely see why. With regenerative and healing properties, Donkey Milk is rich in Vitamins A, B, C ,D & E and is very effective as an anti-age treatment. Now we know why Queen Cleopatra was such a fan!
The 24 hours active face cream definitely had the edge on the classic moisturiser as I found it to be just that little bit creamier and with a slightly different, very appealing scent. It has all the ingredients you need in a moisturiser including hyaluronic acid (which helps to retain moisture) and vitamin E.
As a lover of baths I really enjoyed using the Foam Bath which includes ingredients such as pomegranate and honey to help soften the skin. It didn't create quite as many bubbles as some of the bath products I have tried, but this is perhaps the effect of the 'milk'. My skin felt lovely and smooth afterwards rather than dry which I find can happen after a bubbly bath!
The Extra Moisturising Body Butter was very thick and took a bit of time to absorb but my skin stayed hydrated all day and I didn't have that sticky, tacky feeling that some thick body butters can leave.
The Donkey Milk products I tried had over 90% natural ingredients.
*
I love using Argan Oil in my haircare but had yet to try it in my skincare. Until I was given the Argan Oil Restoring and Firming Serum and the Ultra Hydrating Face Cream. Argan oil has become increasingly popular due to its natural antioxidants and fatty acids which help to restore and protect. I always use a serum followed by a moisturiser in my daily skincare routines so was very interested to see how this duo fared.
The serum is made up of 98% natural ingredients unlike my usual serums, so in all honesty I wasn't expecting it to really do much. However my skin looked luminous after using the serum simply on its own. I found the texture not too thick and not too thin and it was slightly more gel-like than oily which helped my skin to absorb the moisturiser rather than leaving it slipping off my skin.
The face cream contains spf 20 so is absolutely perfect as a day moisturiser, but I also found myself using it at night alongside the serum. Despite being called 'Ultra Hydrating' the moisturiser doesn't feel overly thick and is rich enough to use as a night cream, but also light enough to use in the day, particularly in the winter or when you are looking for that extra bit of hydration.
My favourite products in the Argan range had to be the haircare. As some of you may know from reading and watching my haircare posts/videos, I like really moisturising conditioners that have quite thick consistencies but are easy to run through the hair. The repairing dry/damaged hair duo with over 85% natural ingredients left my hair silky smooth and my curls nicely defined. I also found that my scalp wasn't itchy at all even when I was hot and sweaty and the products had a very pleasant fresh smell without being overpowering. Definitely a winner!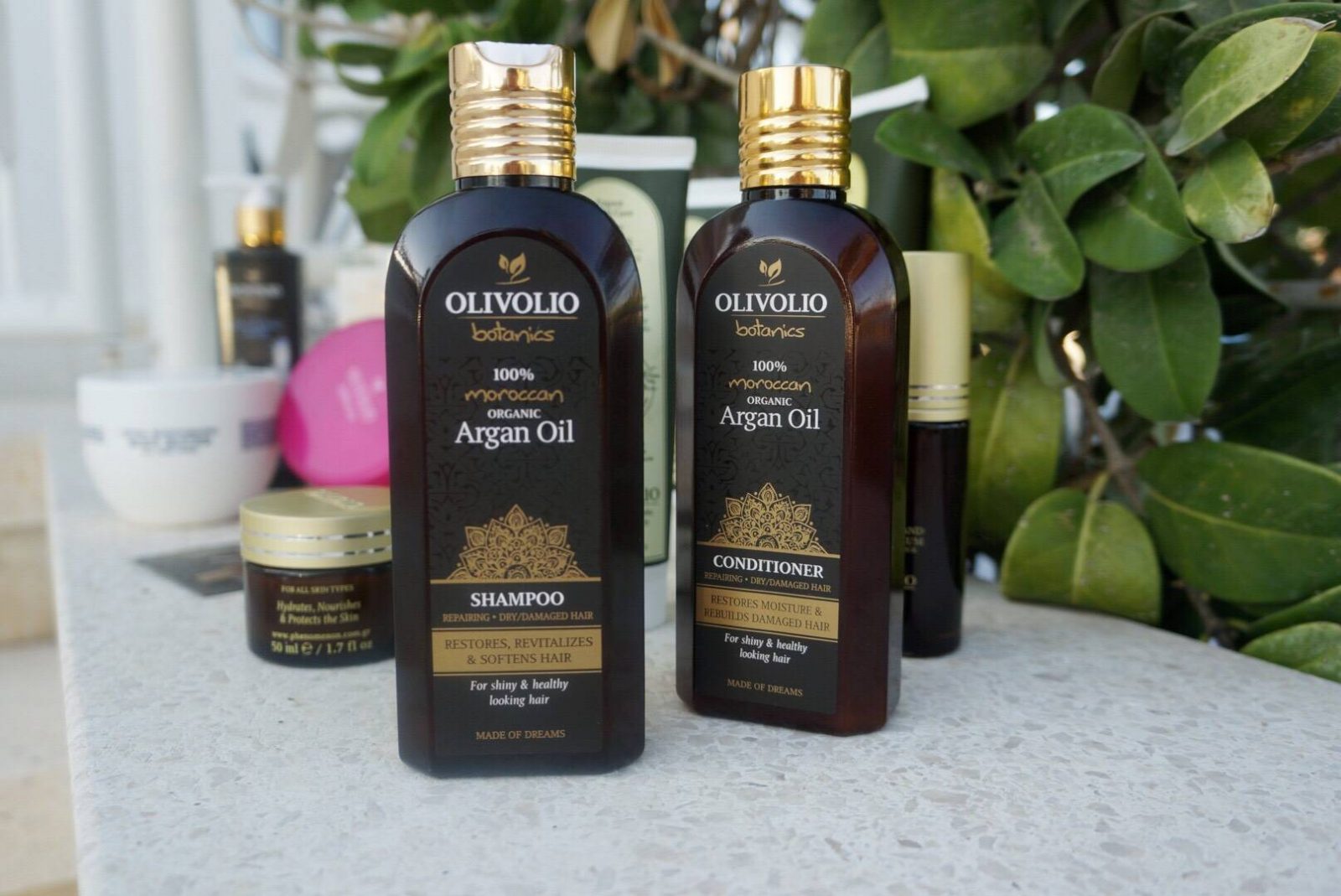 *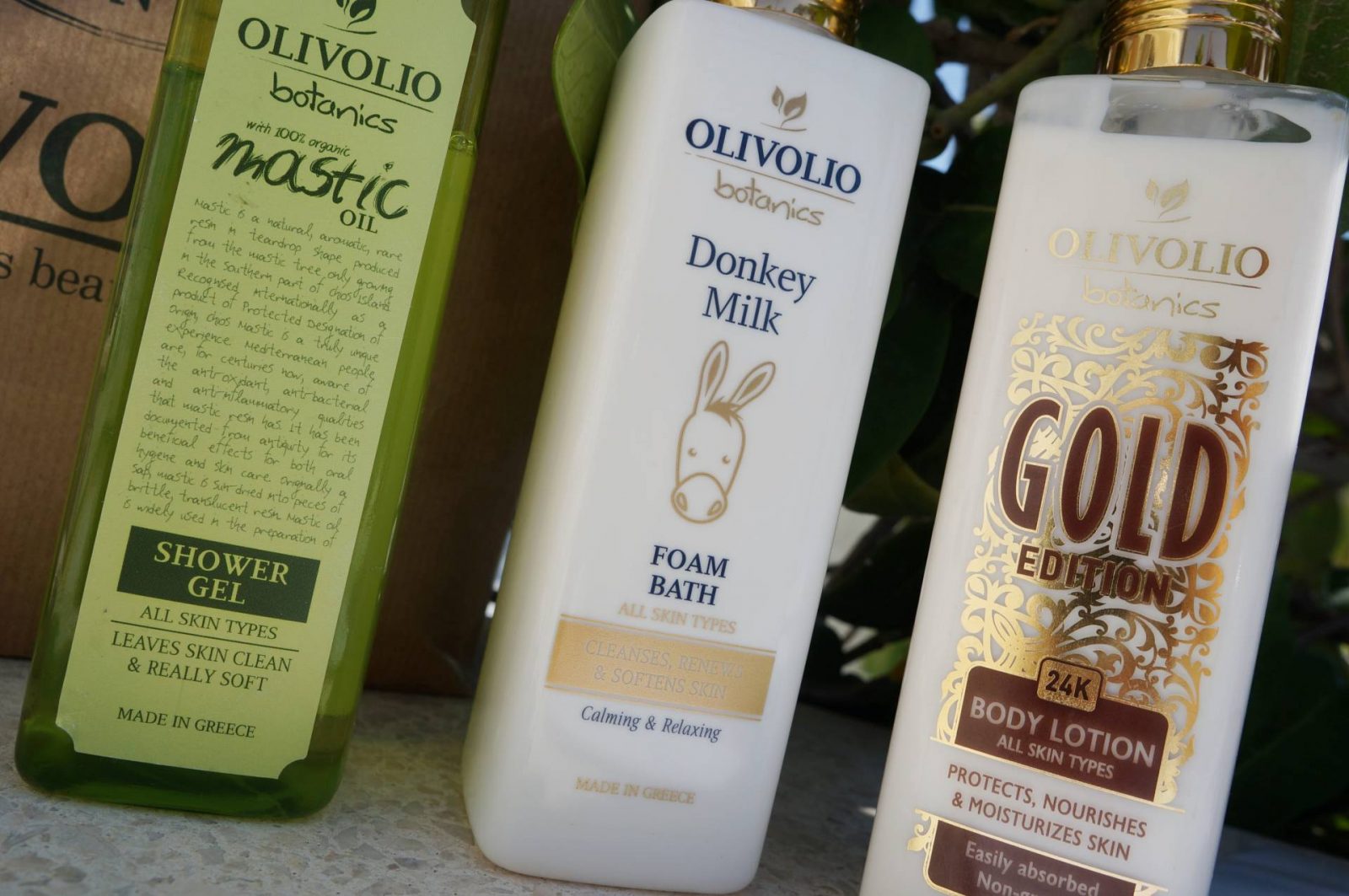 I've heard a lot about people having 'gold' facials but I've never actually seen any gold products on the market that were within my price range! Until now.
Gold is said to increase the elasticity of the skin and reduces wrinkles and fine lines. As such it is great for use on more mature skin to help refine and rejuvenate. The Olivolio 24K Gold body lotion has 96% natural ingredients including calendula and chamomile. I found it slightly thinner than the classic body cream but just as absorbing and my skin was left smooth and non-greasy.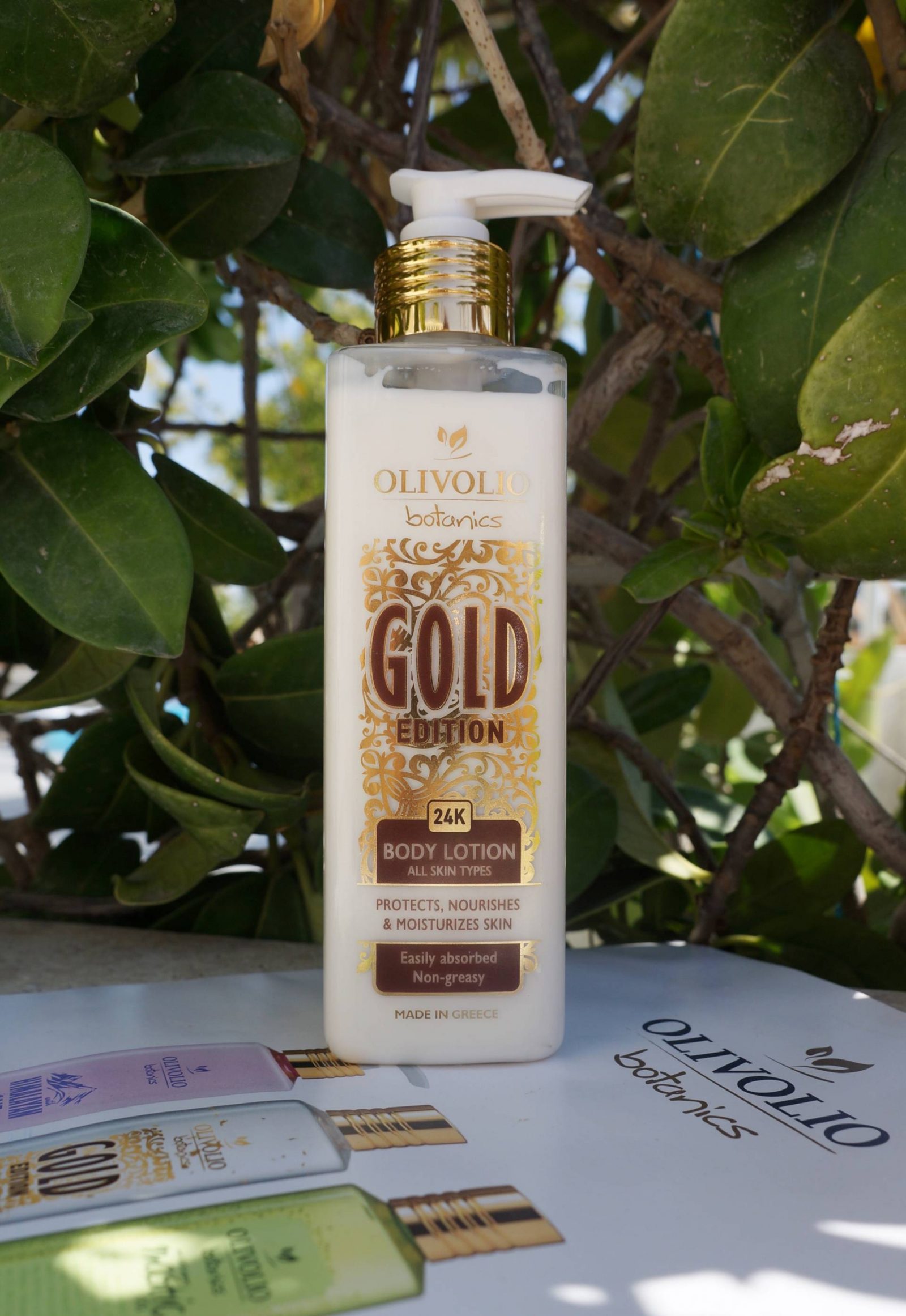 *
I use Himalayan Salts in my bath to help cleanse and detoxify my skin so a Himalayan body butter sounded right up my street. I found it to be very similar to the Donkey milk body butter with a slightly different scent. As with the donkey milk my skin stayed hydrated all day. The 96% natural ingredients include cocoa butter and shea butter which is a must in any good body butter!
*
I use a couple of different daily cleansers which work brilliantly on my skin but the amazing tales of the benefits of volcanic lava ash had me keen to try it out. A natural exfoliator, volcanic ash has a high level of minerals that prevent ageing by reducing fine lines and wrinkles and minimising age spots.
The Olivolio Volcanic Lava range, including this cleanser, has the highest percentage of use of natural ingredients.
I usually use a micellar make-up remover first and then a cleanser. This cleanser states that it washes away make-up and dirt. I still prefer to keep that part of my routine separate so simply used it to cleanse which it did just as well as my usual products. It was very gentle and I would definitely recommend it to anyone who can't use products with certain ingredients like wheat, as it had the most natural list of ingredients of all the Olivolio products.
*
Mastic is a natural, aromatic, rare resin produced from the mastic tree only growing in the southern part of Chios Island. Mastiha Oil helps soften lines and wrinkles and offers anti-ageing protection so I was keen to try out some of the Olivolio Mastic Oil products.
The shower gel has 94% natural ingredients including ginseng and sage and I found that it lathered up nicely and left my skin feeling clean and fresh. The hand cream contains 96% natural ingredients including arnica (great for healing) and like the Olivolio classic, left my hands smooth and non-greasy.
*
Olivolio also have an aloe vera line of products as well as a lavender range which include moisturisers, body creams and haircare. My absolute favourites were the donkey milk moisturiser and the argan oil serum and hair products which I will definitely keep using!
I really hope you enjoyed this post and I would like to say a huge thanks to Themis Charilaou, the branding manager of Olivolio Cosmetics Cyprus for inviting me to learn more about the products. If you want to see more, watch out for my Introduction to Olivolio Botanics vlog coming this Sunday to my Youtube Channel!
♥
This post is NOT sponsored. I was given all the products as a gift to try out with no obligations. All opinions are my own. Please read my Disclaimer for more information.